Garage Door Repair in Brooklyn, NY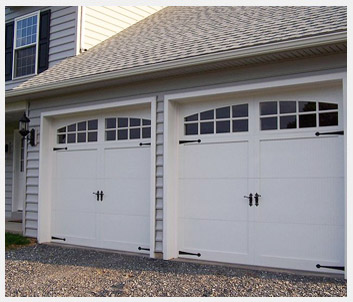 Are you looking for garage door repair in Brooklyn, NY? Gate Repair NYC specializes in garage door repair in Brooklyn, NY. For years, we've helped protect residential and commercial properties with expert garage door repair services. Our experts are equipped with the knowledge, tools, and expertise to repair your garage door efficiently and affordably. At Gate Repair NYC, we employ all of our garage door service technicians, meaning you will receive the same level of service each time you call, with no extra costs. We have built our business as a trustworthy and reliable garage door repair service, focusing on the needs of our customers and the complete satisfaction during the job and upon completion.
Whether you are storing personal belongings or safeguarding business assets, it is important that your garage door functions how you need to properly protect your possessions from theft. We rarely think of our garage door's function until it begins showing signs of malfunction or stops working entirely. A malfunctioning garage door poses serious risks to your property; your garage left unguarded from trespassing, vandalism, or burglary. When you first notice signs that your garage door is not performing or does not work smoothly, call Gate Repair NYC for garage door repair performed without delay.
We understand how important it is to have our technicians available to protect your residential or commercial property. At Gate Repair NYC, we are available with 24 hour garage door repair services to ensure that you receive the service and protection you need 'round the clock. Circumstances may arise where you need emergency garage door repair performed to alleviate concerns about your building's safety. Our technicians get to your location without delay to deliver prompt gate service and repairs. We work hard to bring you results long lasting results whenever you need them.
At Gate Repair NYC, we stand behind the quality of work we provide and the trusted brand names we work with. We use materials with the longest warranties in the security industry, giving you the peace-of-mind in knowing that should a problem occur, you are protected with prompt, expert garage door repair and guaranteed products. Our purpose is to continue to uphold our company's reputation and service, providing our customers with reliable and honest garage door repair service when you need it.
Our garage door repair technicians are familiar with the boroughs and neighborhoods within New York City. When you call us, we will reach your location and begin working to repair gates without delay. With our fair pricing and expert service methods and standards, you will receive quality garage door repair that leaves your property protected and you satisfied.
For more information about garage door repair in Brooklyn, NY, call Gate Repair NYC at (888) 886-4733.
Gate Repair NYC - Your Garage Door Repair in Brooklyn, NY Technicians